Does Urgent Care Treat Erectile Dysfunction?
Treating erectile dysfunction is a significant healthcare concern for men, especially those in their 40s. That is because 40% of men in their 40s get affected by this issue. And it is also likely to affect more men when they get older. So, the question here is; does urgent care treat erectile dysfunction?
Healthcare clinics can handle ED in different ways. Getting in better shape, medications, and other treatments can cure this problem. However, it may be more difficult if this predicament affects the blood and nerve vessels.
Urologists can offer some effective medications to help men with erectile dysfunction problems. Men's health clinics also provide the right atmosphere and facilities to treat these problems. This post will discuss what men need to know about erectile dysfunction and the various treatments.
Key Takeaway
Effective and early treatments are always an advantage to treating erectile dysfunction. They are several causes of erectile dysfunction, including genetics. So this might be a more complex situation to look at if you want to treat Erectile Dysfunction at its early stages.
However, erectile dysfunction can be effectively treated and cured with medication, treatments, and lifestyle modifications. Although there is no specific time frame for how long the healing process takes, it is essential to note that it happens faster in some individuals than others.
How Does Urgent Care Help To Treat Erectile Dysfunction (ED) Patients?
It depends on the healthcare facilities and expertise. They may offer various treatment options for erectile dysfunction. These can include prescribing medications such as oral phosphodiesterase type 5 inhibitors (e.g., Viagra, Cialis, Levitra) or providing guidance and recommendations for lifestyle changes to improve erectile function.
It is important to note that urgent care centers may not have specialized equipment or resources for comprehensive diagnostic testing or long-term management of erectile dysfunction. In complex cases or when further evaluation is needed, they may refer you to a specialist, such as a urologist or a men's health clinic, for further assessment and ongoing care.
What Is The Main Cause Of Erectile Dysfunction?
To treat erectile dysfunction, it is important to first know the causes. Erectile dysfunction (ED) can have various causes, including physical, psychological, and lifestyle factors. Here is how these could happen:
Physical causes
Many cases of Erectile Dysfunction result from physical factors that affect blood flow or nerve function. Some common physical causes include:
Cardiovascular diseases: Conditions such as atherosclerosis (hardening of the arteries), high blood pressure, and heart disease can restrict blood flow to the penis.
Diabetes: Diabetes can damage blood vessels and nerves, leading to Erectile Dysfunction.
Obesity: Excess weight can contribute to conditions like diabetes and cardiovascular disease. And this is linked to ED.
Hormonal imbalances: Low testosterone levels or other hormonal imbalances is another culprit.
Neurological conditions: Conditions like multiple sclerosis, Parkinson's disease, and stroke can affect nerve signals involved in achieving an erection.
Side effects of medication: Certain medications, such as those for high blood pressure, antidepressants, and some prostate medications, may also result in Erectile Dysfunction.
Psychological causes
Psychological factors can play a significant role in erectile dysfunction. These include:
Performance anxiety
Depression
Stress and anxiety.
Lifestyle Cause
Some lifestyle choices can lead to erectile dysfunction, and these include:
Smoking
Drug Abuse
Excessive Alchohol intake
Poor Diet
It is important to remember that each individual's situation may vary, and Erectile Dysfunction can have a combination of physical and psychological causes. If you are experiencing persistent erectile dysfunction, it is advisable to consult a healthcare professional for an evaluation and appropriate treatment options.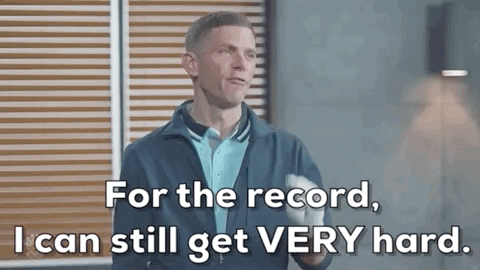 Can You Fully Recover From/Treat Erectile Dysfunction?
The potential for recovery from erectile dysfunction (ED) depends on the underlying causes and individual circumstances. In many cases, it can be successfully treated, allowing individuals to regain satisfactory erectile function. However, the degree of recovery may vary. When the underlying cause of ED is physical, such as cardiovascular disease or hormonal imbalances, addressing and managing that condition can often lead to improvements in erectile function.
Lifestyle changes, such as adopting a healthier diet, increasing physical activity; quitting smoking; and moderating alcohol consumption, can also help full recovery from ED.
Medications, such as oral phosphodiesterase type 5 inhibitors (e.g., Viagra, Cialis, Levitra), can effectively treat erectile dysfunction by enhancing blood flow to the penis. These medications can provide temporary relief and support while the underlying causes are addressed. Other treatment options include penile injections, vacuum erection devices, and surgical interventions in some cases.
In cases where psychological factors, such as stress, anxiety, or relationship issues, contribute to ED, counseling, therapy, or couples counseling may be recommended. Addressing and managing these psychological factors can lead to significant improvements in erectile function.
It is important to note that not all cases of ED can be fully reversed or cured, especially if it involves irreversible physical factors, such as nerve damage or extensive scarring. However, even in such cases, treatment options are available to manage and improve erectile function.
How Long Does it Take To Recover From Erectile Dysfunction?
The duration of recovery from erectile dysfunction (ED) can vary depending on several factors, including the underlying causes, the effectiveness of the chosen treatment, and the individual.
For some, health clinics can resolve this issue relatively quickly, especially if the underlying cause is temporary or easily treatable. For example, if Erectile Dysfunction is primarily related to performance anxiety or temporary stress, addressing these psychological factors and implementing coping strategies may lead to rapid improvement.
The timeframe for recovery from ED can also depend on factors, such as overall health, age, and other medical conditions. It is important to note that some individuals may experience a different pace of recovery for the same predicament. 
Wrapping Up
Does urgent care treat erectile dysfunction? Yes, urgent care does treat erectile dysfunction in men. But it is also important to undergo tests to discover the causes of your issues. That is because some erectile dysfunction can be almost impossible to treat when it gets to the nerves and blood vessels.
However, urologists can help with medication and treatments for men who can take quick measures to handle this health condition.
Enjoy This Article? You May Also Like: