How to Start a Mental Health Private Practice: A Comprehensive Guide
In recent years, mental health awareness has reached new heights, increasing demand for mental health services. This surge in demand has created exciting opportunities for mental health professionals to start their own private practices. If you're considering embarking on this fulfilling journey, this comprehensive guide will walk you through the essential steps of starting a mental health private practice.
Key Takeaway
Starting a mental health private practice requires careful planning and adherence to fundamental principles. You can establish a solid foundation by assessing your readiness, defining your niche, developing a business plan, obtaining the necessary credentials, and setting up a suitable location.
Additionally, implementing effective marketing strategies, establishing referral networks, providing outstanding care, and ensuring proper financial management is crucial for long-term success. Upholding confidentiality, maintaining boundaries, and practicing ethically are essential rules for mental health practitioners.
By following these steps and principles, you can create a thriving private practice that positively impacts the well-being of your clients and community.
What Are Mental Health Practices?
Mental health practices refer to a range of professional services provided by mental health practitioners to address individuals' emotional, psychological, and behavioral well-being. These practices aim to diagnose, treat, and support individuals who may be experiencing mental health challenges or seeking personal growth and development.
Mental health private practice encompasses various modalities and approaches, including therapy, counseling, psychotherapy, psychiatric evaluations, medication management, and other evidence-based interventions. Mental health professionals, such as psychologists, psychiatrists, social workers, counselors, and therapists, utilize their expertise and training to help individuals navigate and overcome mental health concerns, improve coping skills, enhance self-awareness, and promote overall mental well-being.
What Are The 4 Types Of Mental Health?
Mental health is a broad concept that encompasses various aspects of an individual's psychological well-being. While there are numerous mental health conditions and experiences, the following four categories provide a general framework for understanding different types of mental health:
Emotional Well-being: Emotional well-being relates to an individual's ability to manage and express emotions effectively. It involves understanding and regulating emotions, coping with stress, and maintaining a positive outlook.
Psychological Well-being: Psychological well-being refers to a person's overall mental state and functioning. It encompasses factors such as self-esteem, self-acceptance, purpose in life, autonomy, positive relationships, and personal growth.
Cognitive Well-being: Cognitive well-being involves the quality of an individual's cognitive processes, including their ability to think, reason, concentrate, remember, and make decisions. It pertains to mental clarity, intellectual functioning, and cognitive flexibility.
Social Well-being: Social well-being focuses on an individual's interactions and relationships with others. It encompasses establishing and maintaining healthy relationships, communicating effectively, and feeling a sense of belonging and connectedness in social settings.
It is vital to note that mental health exists on a continuum, and individuals may experience different levels of well-being within each of these categories throughout their lives.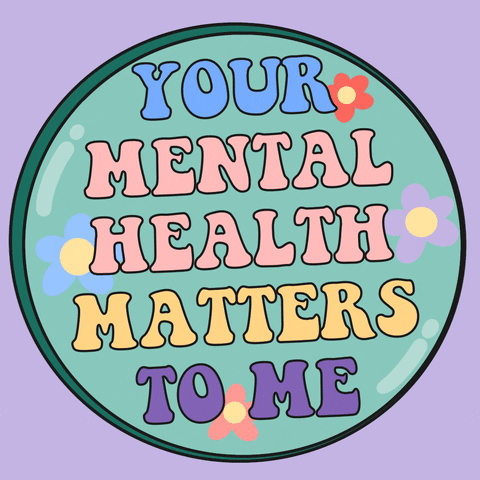 What Are The Three Rules Of Mental Health Practice?
While mental health private practice involves a wide range of approaches and techniques, there are three fundamental rules that guide mental health practitioners in providing effective care:
Confidentiality: Confidentiality is a cornerstone of mental health practice. Practitioners are ethically and legally bound to protect the privacy and confidentiality of their clients. This means that any information shared by clients during therapy sessions or assessments should remain confidential, except in specific situations where there is a duty to warn or protect the client or others from harm.
Boundaries: Maintaining appropriate boundaries is crucial in mental health private practice. Practitioners must establish clear professional boundaries to ensure a safe and therapeutic environment. This includes maintaining appropriate physical, emotional, and personal boundaries with clients and avoiding conflicts of interest.
Ethical Practice: Mental health practitioners adhere to a code of ethics that outlines their practice's professional standards and guidelines. Ethical principles include acting in the client's best interests, practicing within one's scope of competence, maintaining cultural sensitivity, respecting client autonomy, and engaging in ongoing professional development.
Upholding these three rules will help mental health practitioners create a foundation of trust, safety, and ethical responsibility in their therapeutic relationships with clients, promoting effective treatment outcomes and the overall well-being of those they serve.
10 Steps to Starting Mental Health Private Practice
1. Assess Your Readiness:
Before diving into the world of private practice, take the time to evaluate your personal and professional readiness. Reflect on your experience, skills, and passion for mental health, as well as your financial stability and ability to handle the demands of running a business.
2. Define Your Niche:
Identify your target population or specialization within the broad field of mental health. Focusing on a specific niche will help you stand out and attract clients who resonate with your expertise. Consider your interests, previous experience, and the needs of your community to determine your niche.
3. Develop a Business Plan:
Create a comprehensive business plan that outlines your practice's vision, mission, target market, marketing strategies, and financial projections. A well-crafted business plan will guide your decision-making and provide a roadmap for the future of your mental health private practice.
4. Obtain the Necessary Credentials and Licenses:
Ensure you meet all the legal and professional requirements to practice independently in your jurisdiction. This may include obtaining the appropriate licenses, certifications, and malpractice insurance. Familiarize yourself with the laws and regulations governing mental health practices in your area.
5. Choose a Suitable Location:
Select a location for your practice that aligns with your target market and budget. Consider factors such as accessibility, parking, nearby amenities, and the overall ambiance. If you prefer a virtual practice, establish an online presence through a website or telehealth platform.
6. Set Up Your Practice:
Create a comfortable and welcoming environment for your clients. Furnish your office with appropriate furniture, calming decor, and essential supplies. Invest in reliable and secure technology for record-keeping, scheduling, and communication.
7. Develop a Marketing Strategy:
Craft a comprehensive marketing plan to reach your target audience effectively. Build a professional website that showcases your services, expertise, and testimonials.
Leverage social media platforms, professional directories, and local networking events to raise awareness about your mental health private practice. Consider offering free workshops or writing informative articles to establish yourself as an expert in your niche.
8. Establish Referral Networks:
Develop relationships with other healthcare professionals, such as physicians, psychiatrists, and community organizations, who can refer clients to your practice. Attend professional conferences, join local associations, and participate in interprofessional collaborations to expand your network.
9. Provide Outstanding Care:
Maintain the highest standards of care and professionalism in your practice. Prioritize client confidentiality, actively listen to their concerns, and provide evidence-based treatment options. Continuously invest in professional development to stay updated on the latest research and therapeutic techniques.
10. Ensure Proper Financial Management:
Implement sound financial practices to sustain your private practice. Establish transparent and fair pricing for your services, considering factors such as local market rates and your experience level. Develop a system for billing and invoicing, and consider hiring a qualified accountant to help manage your finances.
Conclusion
Starting a mental health private practice can be a rewarding and fulfilling career choice. Following these essential steps can help you lay a solid foundation for your practice's success.
Remember to prioritize your clients' needs, continuously learn and adapt to industry trends, and seek support from mentors and colleagues along the way. With dedication and perseverance, you can create a thriving mental health private practice that significantly impacts the well-being of your clients and community.
Enjoy This Article? You May Also Like: