The Impact of Social Media on Mental Health Essay
Social media has become an integral part of our lives, profoundly shaping the way we connect and communicate with others. However, the pervasive presence has raised concerns about the impact of social media on mental health.
In this essay, we will explore how social media affects our well-being and discuss the importance of addressing these issues. Understanding the relationship between social media and mental health is crucial for fostering a healthier digital landscape.
Key Takeaway
The impact of social media on mental health is a significant concern in today's society. While social media provides various benefits, such as connectivity and awareness, it also negatively affects mental well-being. It can contribute to comparison, self-esteem issues, cyberbullying, and a fear of missing out (FOMO). Social media addiction and its consequences and its influence on body image and eating disorders are also areas of concern.
To protect mental health in the digital age, it is crucial to recognize the signs of social media-related issues and set healthy boundaries. Managing social media consumption, engaging in offline activities, and building a support network are essential steps. It is also important to leverage the positive aspects of social media for mental well-being, such as engaging in supportive communities and following accounts promoting mental health awareness.
What is Mental Health?
Mental health is a person's emotional, psychological, and social well-being. It encompasses our thoughts, feelings, and behaviors and plays a crucial role in coping with stress, relating to others, and making choices in life.
Just as physical health is vital for overall well-being, mental health is equally important. It affects every aspect of our lives, from our relationships and work performance to our ability to handle challenges and enjoy life.
The Role of Social Media in Society
Social media platforms have experienced exponential growth in recent years, with billions of people actively using them daily.
These platforms have revolutionized communication, enabling us to stay connected with friends, family, and the world at large. They also provide a platform for raising awareness about important social issues and connecting like-minded individuals.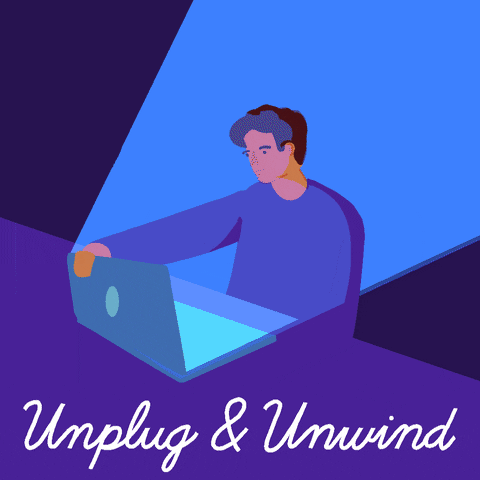 Negative Impact of Social Media on Mental Health
Despite the benefits, social media can have detrimental effects on mental health. One of the key concerns is the perpetuation of comparison and self-esteem issues. Users often showcase curated versions of their lives, leading to unrealistic comparisons and feelings of inadequacy. This can contribute to anxiety, depression, and diminished self-worth.
Additionally, cyberbullying has become a prevalent issue on social media platforms. The anonymity and distance offered by online interactions can encourage individuals to engage in hurtful behavior, leading to severe psychological consequences for the victims. Such instances can trigger or worsen anxiety, depression, and even thoughts of self-harm.
The fear of missing out (FOMO) is another negative consequence of social media. Constant exposure to others' seemingly exciting and fulfilling lives can generate feelings of exclusion, loneliness, and dissatisfaction with one's circumstances. This can have a detrimental impact on mental well-being, eroding one's sense of contentment and belonging.
Social Media Addiction and its Effects on Mental Health
Social media addiction is a behavioral addiction that shares similarities with other types of addictive disorders. Individuals with social media addiction experience an intense and uncontrollable urge to use social media platforms, often to the detriment of other areas of their lives. This addiction can have profound effects on their mental health and overall well-being.
1.    Anxiety:
One of the primary mental health effects of social media addiction is increased anxiety. The constant need to check notifications, respond to messages, and keep up with the latest updates can create a sense of fear and restlessness when away from social media platforms.
This anxiety may stem from the fear of missing out on important information or feeling disconnected from the online social sphere. Over time, this heightened anxiety can lead to chronic stress, impacting mental health negatively.
2.    Depression:
Depression is another common negative impact of social media on mental health. Excessive use of social media can contribute to feelings of inadequacy, as individuals compare their lives to carefully curated and often idealized representations of others.
The constant exposure to others' seemingly perfect lives can fuel feelings of self-doubt, worthlessness, and sadness. This can contribute to a downward spiral of negative thoughts and emotions, leading to depressive symptoms.
3.    Declined Productivity:
Productivity is significantly impacted by social media addiction. Individuals addicted to social media may find it challenging to focus on tasks or responsibilities due to constant distractions.
The compulsive need to check social media feeds and engage in online interactions disrupts concentration and hampers productivity levels. This can have detrimental effects on academic or professional performance and lead to increased stress and frustration.
4.    Deteriorated Relationships:
Social media addiction can also hinder the development of meaningful offline relationships. Spending excessive time on social media reduces the time and energy available for face-to-face interactions with family, friends, and colleagues.
This can result in a sense of isolation, as social media interactions often lack the depth and intimacy that come with in-person connections. Over time, this isolation can contribute to feelings of loneliness and a decline in overall mental well-being.
5.    Bad Sleeping Habit:
Disturbed sleep patterns are another deadly impact of social media on mental health. Many individuals find themselves unable to resist the temptation of scrolling through social media feeds late into the night, sacrificing sleep in the process.
The blue light emitted by screens can disrupt the body's natural sleep-wake cycle, making it difficult to fall asleep and obtain restorative sleep. The resulting sleep deprivation can severely impact mental health, leading to increased irritability, difficulty concentrating, and decreased overall functioning.
So, addressing social media addiction and its effects on mental health requires a multi-faceted approach. It involves recognizing the signs of addiction, setting limits on social media use, and seeking support from mental health professionals or support groups specialized in addiction. Developing alternative coping mechanisms, such as engaging in offline hobbies, practicing mindfulness, and building strong offline relationships, can also be beneficial in breaking the cycle of addiction and promoting better mental health.
Social Media's Influence on Body Image and Eating Disorders
Social media platforms often perpetuate unrealistic beauty standards, emphasizing physical appearance as a measure of worth. The constant exposure to images of "ideal" bodies can lead to body dissatisfaction, which, in turn, increases the risk of developing eating disorders such as anorexia or bulimia. This negative influence on body image can significantly impact individuals' mental health and overall well-being.
However, it is important to note that social media can also serve as a platform for body positivity movements, promoting acceptance and celebrating diverse body types. By challenging beauty norms and advocating for self-acceptance, social media can positively support mental health.
Protecting Mental Health in the Digital Age
Recognizing the signs of social media-related mental health issues is essential. It is crucial to be mindful of changes in mood, increased anxiety or stress, sleep disturbances, and decreased productivity. If these symptoms arise, it may be necessary to reevaluate one's social media habits and seek support if needed.
Setting healthy boundaries and managing social media consumption can significantly impact mental well-being. This includes reducing screen time, taking regular breaks, and engaging in offline activities that promote relaxation and self-care. Building a support network of online and offline friends and loved ones can also provide a sense of community and belonging.
Moreover, it is important to harness the positive aspects of social media for mental well-being. Engaging in uplifting and supportive online communities, following accounts that promote mental health awareness, and using social media platforms as a means to express oneself creatively can enhance overall mental well-being.
Conclusion
The impact of social media on mental health is a complex and multi-faceted issue. While it offers unprecedented connectivity and opportunities, it also poses significant risks to our psychological well-being.
By understanding and addressing the negative effects, setting boundaries, and utilizing social media responsibly, we can foster a healthier digital environment that promotes mental health and well-being for all.
Enjoy This Article? You May Also Like: