How Much Does Men's Health Clinic Cost?
Men's health clinic is an important topic to discuss when discussing the healthy living of males Worldwide. They are various issues that could warrant healthcare sessions for men. These include low Testosterone, erectile dysfunction, and male infertility. So, how much does men's health clinic cost?
Generally, this depends on the type of service covered. I.e. Memberships could cost somewhere around $50 per month. Also, visits can be anywhere from $99 to $199 based on the location or services offered.
The importance of health clinic for men cannot be overemphasized as it helps with various issues regarding the physical and mental stability of males. This article will discuss all you need to know about men's health clinics.
Key Takeaway
The cost of Men's Health Clinics is an important subject as it concerns various issues with the physical and mental well-being of a man. The costs of the services rendered in these clinics are dependent on various factors, with location and services rendered as the major ones.
It is important to take these factors into consideration when looking at the cost of any services. Also, reviewing insurance policies can help manage the cost associated with health clinic for men.
What Is the Purpose of Men's Health Clinic?
The purpose of men's health clinics is to offer specialized healthcare services that address the specific health needs of men, ranging from hormone therapy and sexual health to preventive care and mental well-being.
Men's health clinics strive to improve a man's overall health and quality of life by providing personalized care and targeted interventions. Also, they aim to address various aspects of men's health, including physical, mental, and sexual well-being. The primary goals of a health clinic for men include:
1.    Comprehensive health evaluations
Men's health clinics offer thorough assessments and evaluations to identify any existing health issues or potential risks. This may involve reviewing their medical history, conducting physical examinations, or performing diagnostic tests.
2.    Hormone therapy
Men's health clinics also help in addressing some hormonal imbalances in men. These may include issues such as low testosterone levels. In addition, they may offer hormone replacement therapy (HRT) options to help restore hormonal balance.
3.    Erectile dysfunction treatment
Another common problem that Men's health clinics help to provide treatment for is Erectile Dysfunction (ED). These clinics can offer various treatment options, such as medications, lifestyle modifications, counseling, and specialized therapies.
4.    Prostate health
Men's health clinics also emphasize the importance of prostate health. So, they offer screenings, such as prostate-specific antigen (PSA) tests, to detect any risk of prostate-related issues, with prostate cancer the major culprit.
5.    Preventive screenings and health education
health clinic for men focus on preventive care, promoting regular screenings and check-ups to detect potential health problems early on. They often offer educational resources and guidance on lifestyle modifications, nutrition, exercise, and other preventive measures.
6.    Mental health support
Men's health clinics recognize the significance of mental health. So, they offer support for issues like stress, anxiety, depression, and other mental health concerns that men experience. And this may involve counseling services, therapy sessions, and referrals to mental health professionals if necessary.
What Are the Factors Influencing the Cost of Men's Health Clinic Services?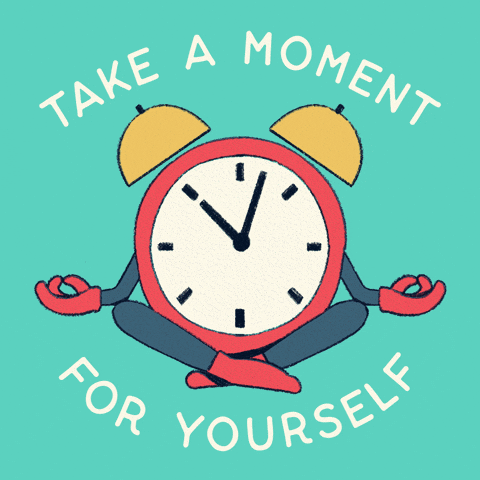 Several factors can influence the cost of men's health clinic services. These factors can vary depending on the specific clinic and the services offered. Here are some common factors that can influence the cost:
1.    Location
The cost of men's health clinic services can vary based on the region or country where the clinic is located. Healthcare costs and the cost of living can differ from one location to another, resulting in variations in pricing.
2.    Clinic's Expertise
Established health clinic for men with a reputation for excellence often charge higher fees for their services. These clinics may have highly skilled and experienced healthcare professionals, specialized facilities, and more advanced technologies, which can contribute to higher costs.
3.    Services and treatments offered
The range and complexity of services and treatments provided by a men's health clinic can impact the cost. Men's health clinics that offer a comprehensive suite of services, including hormone therapy, erectile dysfunction treatment, preventive screenings, and mental health support, may have higher overall costs compared to clinics that offer limited services.
Consultation fees and follow-up visits
Health clinic for men may charge consultation fees for initial visits and subsequent follow-up appointments. The frequency and duration of follow-up visits can also affect the overall cost. Additionally, the expertise and experience of the healthcare professionals involved in the consultations can influence the fees charged.
4.    Health insurance coverage
Health insurance coverage plays a significant role in determining the out-of-pocket cost for men's health clinic services. The extent of coverage, including deductibles, co-pays, and co-insurance, can vary depending on the insurance plan. Some clinics may accept insurance and have negotiated rates, while others may require upfront payment or offer cash-pay discounts.
Can Men's Health Clinic Cost Be Managed?
There are several ways to manage the cost of men's health clinic services. Health insurance can cover some services like tests, and examinations. However, the policies of most of these clinics would not be able to cover some treatments.
Regardless, they are always ways to manage the overall cost, and that is what we will discuss briefly. Here are two strategies to consider:
1.    Health insurance options and coverage
To reduce their cost with these services, men should review the necessary health insurance policies to understand what services and treatments are covered. That is because some health insurance plans may cover a portion or all of the costs associated with men's health clinic services, while others would not do that.
So, it is essential to contact your insurance provider to review the coverage details and inquire about any network restrictions or pre-authorization requirements.
2.    Flexible spending accounts (FSAs) or health savings accounts (HSAs)
If you have an FSA or HSA through your employer or independently, consider utilizing these accounts to set aside pre-tax dollars for eligible healthcare expenses. Men's health clinics services, such as consultations, diagnostic tests, and treatments, may qualify as eligible expenses, allowing you to use these funds to cover the costs.
Wrapping Up
The cost of men's health clinic services depends on various factors. These may include location, clinic reputation, services offered, insurance coverage, and diagnostic tests.
Managing costs is possible through health insurance, FSAs or HSAs, payment plans, etc. Prioritizing men's health is crucial, and with proper cost management strategies, individuals can access the care they need without undue financial burden.
Enjoy This Article? You May Also Like: