Does Mirena Affect Testosterone Levels?
Hormonal contraceptives are becoming common today, with people looking to suppress their reproductive systems. Mirena is a contraceptive as it provides efficiency as a contraceptive. So, this begs the question, does Mirena affect Testosterone levels?
Mirena is a hormonal intrauterine device that releases a progestin hormone called levonorgestrel. While Mirena primarily affects the uterus and the reproductive system, it can have some systemic effects on hormone levels, including testosterone.
Key Takeaway
Hormonal contraceptives such as Mirena raise questions about whether or not it affects testosterone levels. Although its effects are for other reproductive systems, it can also slightly affect hormones.

However, Mirena is a reliable intrauterine device for contraceptives. But it does not cause hormonal imbalances, as most people may fear.
What Is Mirena?
Mirena is a brand name for an intrauterine device (IUD) used for long-term contraception. It is a small, T-shaped device inserted into the uterus by a healthcare professional. Mirena is made of plastic and contains a hormone called levonorgestrel.
Once inserted, Mirena releases a low, continuous dose of levonorgestrel into the uterus. The hormone helps to thicken the cervical mucus, making it difficult for sperm to reach the egg. It also thins the uterus lining, reducing the chances of implantation if fertilization does occur.
Mirena is a highly effective contraceptive with a less than 1% failure rate. It provides contraception for up to five years, after which it would need replacements. Mirena is also sometimes used for other purposes, such as treating heavy menstrual bleeding.
How Does Mirena Affect Testosterone Levels?
Mirena can potentially have some effects on testosterone levels. Levonorgestrel is a progestin hormone, a synthetic version of the naturally occurring hormone progesterone.
Studies have suggested that Mirena use may lead to a slight decrease in testosterone levels in some individuals. The exact mechanism behind this effect has yet to be entirely understood. However, the progestin hormone can likely inhibit the activity of enzymes that convert precursor hormones, such as androstenedione, into testosterone in some tissues.
You should also note that the impact of Mirena on testosterone levels may be minimal and unlikely to cause significant hormonal imbalances. Most individuals do not experience noticeable changes in testosterone levels while using Mirena. The primary hormonal effects of Mirena occur locally in the uterus, and only small amounts of the hormone are released systemically.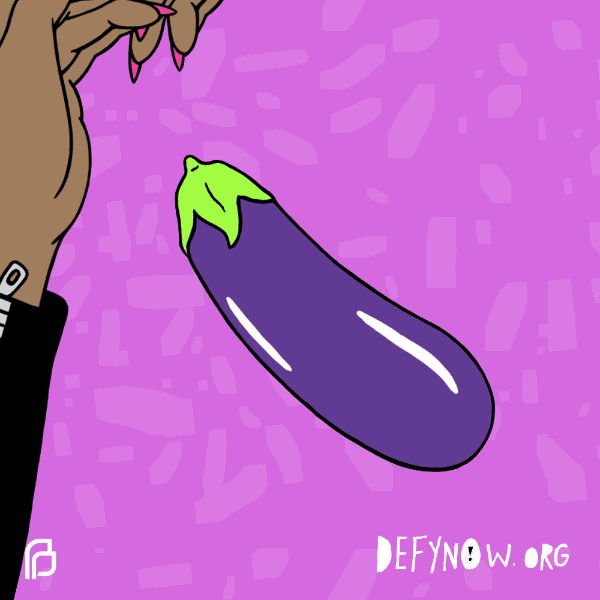 Does Mirena Affect Hormonal Imbalance?
Generally, Mirena does not cause hormonal imbalances. Mirena is often used to help regulate hormone levels and manage some conditions, such as heavy menstrual bleeding or endometriosis.
The levonorgestrel hormone in Mirena primarily acts locally within the uterus, thinning the uterine lining and altering the cervical mucus to prevent pregnancy. Only small amounts of the hormone are released into the bloodstream, resulting in minimal systemic effects. This localized action helps minimize the likelihood of significant hormonal imbalances.
However, it's important to remember that each individual may respond differently to hormonal contraceptives. While Mirena is generally well-tolerated, some people may experience side effects related to hormonal changes.
What Are The Side Effects Of Using Mirena?
While Mirena is generally well-tolerated, it can have potential side effects. It's important to note that not everyone experiences these side effects, and some individuals may experience varying reactions to the device. Common side effects of using Mirena include:
Changes in menstrual bleeding: Many people experience changes in their menstrual bleeding patterns while using Mirena. And this can include lighter periods, shorter periods, or irregular spotting between periods. Some individuals may also experience heavier or more extended periods, particularly during the first few months of use.
Amenorrhea: Some individuals using Mirena may experience a complete absence of menstrual periods. And this is more likely to occur over time as the body adjusts to the hormone levels in Mirena. It's important to note that amenorrhea while using Mirena does not necessarily indicate pregnancy. But you should take a test to clarify the situation.
Pelvic pain or cramping: Mild to moderate pelvic pain or cramping can occur during the first few weeks after Mirena insertion. This pain usually subsides on its own. If the pain is severe or persistent, or if it comes with fever or other concerning symptoms, it is vital to contact a healthcare provider.
Headaches: Some individuals may experience headaches while using Mirena. These headaches are typically mild and temporary, but you should consult a healthcare provider if they become severe or persistent.
Mood changes: Some individuals using hormonal contraceptives like Mirena have reported mood swings, irritability, or mood changes. If these changes are significant and affect daily functioning, consulting with a healthcare provider is advisable.
Acne: Some individuals may experience acne breakouts or changes in their skin while using Mirena. However, for others, Mirena may improve acne.
Breast tenderness: Mirena can sometimes cause breast tenderness or enlargement. If these symptoms are severe or persistent, it is advisable to consult with a healthcare provider.
Wrapping Up: Does Mirena Affect Testosterone Level?
While Mirena's primary use is as a highly effective long-term contraceptive option, it can also be beneficial in managing conditions such as heavy menstrual bleeding.
Mirena generally does not cause significant hormonal imbalances, as its hormonal effects are within the uterus. However, it may lead to slight decreases in testosterone levels for some individuals, though the impact is typically minimal.
While Mirena is generally well-tolerated, being aware of potential side effects is essential. These can include changes in menstrual bleeding patterns, pelvic pain or cramping, headaches, mood changes, acne, and breast tenderness. It's crucial to consult with a healthcare provider for personalized advice and to address any concerns related to Mirena or its side effects.
Ultimately, Mirena provides a reliable and convenient contraceptive option for individuals seeking long-term birth control. By working closely with healthcare professionals and staying informed about potential effects, individuals can make informed decisions regarding their reproductive health and choose the contraceptive method that best suits their needs.
Enjoy This Article? You May Also Like: