Does Biktarvy Cause Erectile Dysfunction?
The medical community has recently made remarkable strides in combating the Human Immunodeficiency Virus (HIV), and the advent of antiretroviral therapy (ART) has revolutionized HIV treatment. Biktarvy has gained significant attention and popularity among the highly effective ART regimens available. However, as with any medication, concerns regarding potential side effects arise, with one question frequently asked: Does Biktarvy cause erectile dysfunction?
Biktarvy is a once-daily, single-tablet HIV treatment that is highly effective at suppressing the virus. However, some people have been concerned that Biktarvy may cause erectile dysfunction (ED).
This blog post will discuss the potential link between Biktarvy and ED. We will also review the other causes of ED and discuss available treatment options.
Key Takeaway
You may have asked, "Does Biktarvy cause erectile dysfunction?" well, the answer is not farfetched. Biktarvy is a highly effective HIV treatment that has not been clinically proven to cause ED in most people.
Factors like age, underlying medical conditions, and medications can cause ED.
If you are concerned about ED, talk to your doctor. They can help you determine your ED's cause and discuss treatment options.
What is Erectile Dysfunction?
Before we answer the ultimate question – does Biktarvy cause erectile dysfunction? Let's first look at what ED actually means.
Erectile dysfunction (ED), also known as impotence, is a condition characterized by the inability to achieve or maintain an erection sufficient for satisfactory sexual performance. It is a common sexual health issue affecting men of all ages, although it is more prevalent in older men.
ED can have various underlying causes, including physical, psychological, or a combination of both. Physical causes may involve issues with blood flow, nerve damage, hormonal imbalances, or certain medical conditions. Psychological factors such as stress, anxiety, depression, or relationship problems can also contribute to the development of erectile dysfunction.
The condition can significantly impact a man's self-esteem, relationships, and overall quality of life. However, it is important to note that erectile dysfunction is a treatable condition, and there are various options available to address it effectively.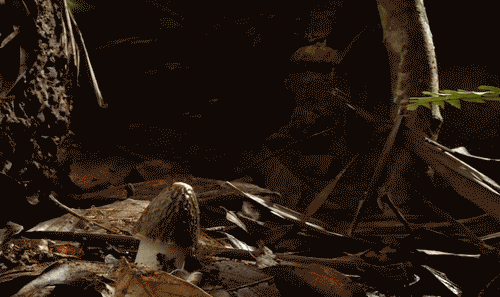 Does Biktarvy Cause Erectile Dysfunction?
As previously noted, Biktarvy is a medication used to treat HIV-1 infection. It is a combination drug that contains three active ingredients: bictegravir, emtricitabine, and tenofovir alafenamide. While Biktarvy is generally well-tolerated by most individuals, it is essential to consider potential side effects, including their impact on sexual function.
In clinical studies evaluating Biktarvy, erectile dysfunction was not commonly reported as a side effect. However, it is important to note that individual experiences may vary, and some people may still experience this side effect while taking the medication.
If an individual experiences erectile dysfunction or any other sexual side effects while using Biktarvy, it is crucial to consult a healthcare provider. They can evaluate the situation, consider other potential causes or contributing factors, and provide appropriate guidance and support.
Other Causes of Erectile Dysfunction
While medications like Biktarvy may not be a common cause of erectile dysfunction, several other factors can contribute to the developing of this condition. Some of the most common causes include:
Physical health conditions: Erectile dysfunction can result from various medical conditions that affect blood flow or nerve function, such as cardiovascular disease, diabetes, high blood pressure, obesity, multiple sclerosis, or Parkinson's disease.
Lifestyle factors: Certain lifestyle choices can contribute to erectile dysfunction. These include smoking, excessive alcohol consumption, drug abuse, a sedentary lifestyle, and poor diet.
Psychological factors: Mental health issues like anxiety, stress, depression, and relationship problems can interfere with sexual function and lead to erectile dysfunction.
Hormonal imbalances: Conditions that affect hormone levels, such as low testosterone (hypogonadism), can contribute to erectile dysfunction.
Medications: Certain medications used to treat other health conditions, such as high blood pressure, depression, or prostate problems, can cause erectile dysfunction as a side effect.
Injury or surgery: Trauma or surgery affecting the pelvic area, spinal cord, or prostate gland can lead to erectile dysfunction.
So, does Biktarvy cause erectile dysfunction? Well, it is important to note that these are just a few examples, and there can be other individual-specific causes of erectile dysfunction. Consulting a healthcare professional is crucial to determine the underlying cause and appropriate treatment.
Treatment for Erectile Dysfunction
Several treatment options are available for erectile dysfunction, depending on the underlying cause and individual preferences. These include:
Lifestyle changes: Making healthy lifestyle choices can significantly improve erectile function. This includes regular exercise, maintaining a healthy weight, quitting smoking, moderating alcohol consumption, and managing stress.
Counseling or therapy: Psychological factors can contribute to erectile dysfunction. Seeking counseling or therapy can help address issues such as anxiety, stress, or relationship problems affecting sexual function.
Oral medications: Medications such as sildenafil (Viagra), tadalafil (Cialis), vardenafil (Levitra), and avanafil (Stendra) are commonly prescribed to treat erectile dysfunction. These drugs enhance the effects of nitric oxide, a natural chemical in the body that relaxes muscles in the penis, allowing increased blood flow and facilitating an erection.
Vacuum erection devices: These devices involve placing a cylindrical pump over the penis and creating a vacuum to draw blood into the penis, resulting in an erection. A constriction ring is then placed at the base of the penis to maintain the erection.
Penile injections or suppositories: Medications such as alprostadil can be injected directly into the penis or inserted as a suppository into the urethra to induce an erection.
Penile implants: In severe cases of erectile dysfunction that does not respond to other treatments, surgical placement of a penile implant may be an option. These devices allow men to have an erection when desired.
Alternative therapies: Some individuals explore alternative treatments such as herbal supplements, acupuncture, or low-intensity shockwave therapy. However, the effectiveness of these treatments is still being researched, and it is important to consult with a healthcare provider before pursuing them.
The choice of treatment depends on various factors, including the underlying cause, overall health, personal preferences, and the advice of a healthcare professional. Open communication with a healthcare provider is essential to determine the most suitable treatment approach for erectile dysfunction.
FAQs:
1. What are Biktarvy used for?
After asking – Does Biktarvy cause erectile dysfunction? You may want to know it is. Biktarvy is a once-daily, single-tablet HIV treatment that is highly effective at suppressing the virus. It is approved for use in adults and children who weigh at least 55 pounds.
Biktarvy can be used in people who have never taken HIV-1 medicines before or people who are replacing their current HIV-1 medicines and whose healthcare provider determines they meet certain requirements.
2. What is Biktarvy also known as?
Biktarvy is also known as:
Gilead Biktarvy
Genvoya
TAF/FTC/DTG
3. How expensive is Biktarvy?
The cost of Biktarvy varies depending on the patient's insurance coverage. However, it is generally considered a more affordable HIV treatment option than some other single-tablet regimens.
4. Does Biktarvy keep you undetectable?
Yes, Biktarvy is highly effective at suppressing HIV. In clinical trials, more than 93% of people who took Biktarvy achieved undetectable viral load (meaning that the amount of virus in their blood was too low to be detected). This means that Biktarvy can help people living with HIV to live long, healthy lives.
Conclusion
So, does Biktarvy cause erectile dysfunction? Well, while exploring the potential connection between Biktarvy and erectile dysfunction (ED), it is essential to emphasize that there is currently no clear evidence suggesting that Biktarvy directly causes ED.
Several studies conducted on Biktarvy have not reported a significant increase in the incidence of ED compared to other antiretroviral regimens. However, it is important to note that individual experiences can vary, and some individuals may still encounter ED while taking Biktarvy or any other medication.
Enjoy This Article? You May Also Like: